INDIGO MIND // CELEBRATING THE WORK OF OLIVER SACKS
September 26 - November 5, 2015
Curated by Arianne Gelardin + Cara Levine
Indigo Mind is an ambitious group exhibition celebrating the work of neurologist Dr. Oliver Sacks. Opening September 26 at StoreFrontLab, the project features artists who explore a range of brain and body phenomena examined in Sacks' research. These works present the influence Sacks has had on our understanding of the human condition in its limitless variation and form.
The exhibition highlights distinct physical and neurological states, named after various publications written by Sacks: A Leg to Stand On, The Mind's Eye, Seeing Voices, Hallucinations, An Anthropologist on Mars, and Migraine. Each week's focus will feature artists working within these distinctions, inviting the public to engage in activities that shed light onto these unique experiences.
The title, Indigo Mind, references Sacks' essay, "Altered States," in which he describes the rare mental state of indigo, having perceived the truest form of the color. Sacks witnessed indigo only twice in his life, once during a psychedelic trip in 1964, and the other, a year later during a Monteverdi concert at the Metropolitan Museum of Art. He recalls, "It was the color of the Paleozoic sea, the color the ocean used to be. Indigo is "luminous" and "numinous," filling him with a sense of "rapture." Indigo Mind relates this mental state to that of the artist's creative process: clarity, expansion, and focus; an elevated state of energy and movement where objects and ideas come into being in perfect synchronicity.

Indigo Mind regards the idiosyncrasies of the body and mind as a pathway to creativity. The Unknown and the Other, to which Sacks has dedicated his life's work, are deeply valued for their neuro- and physiological diversity; the unique qualities of being human that enables us to discover new ground.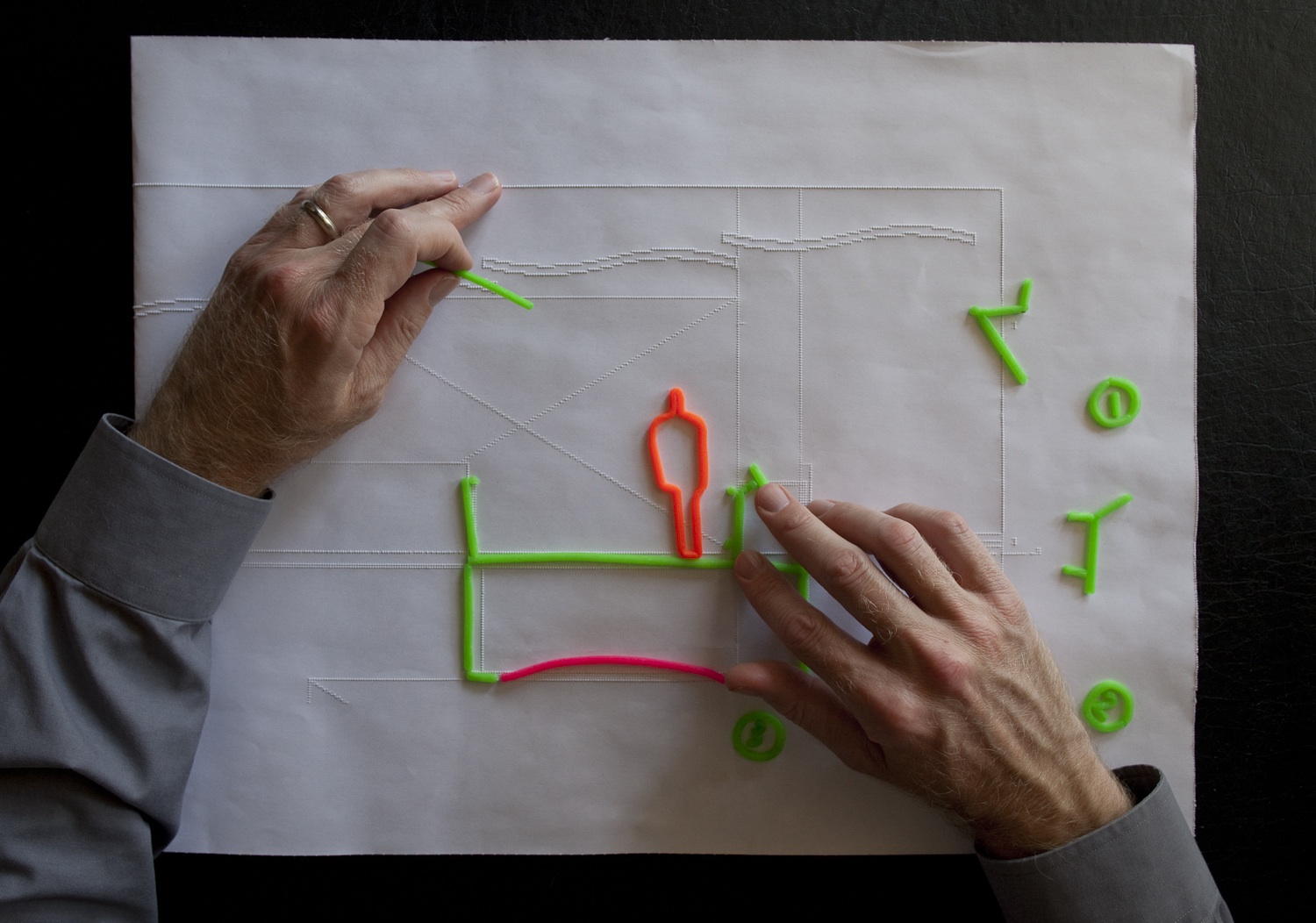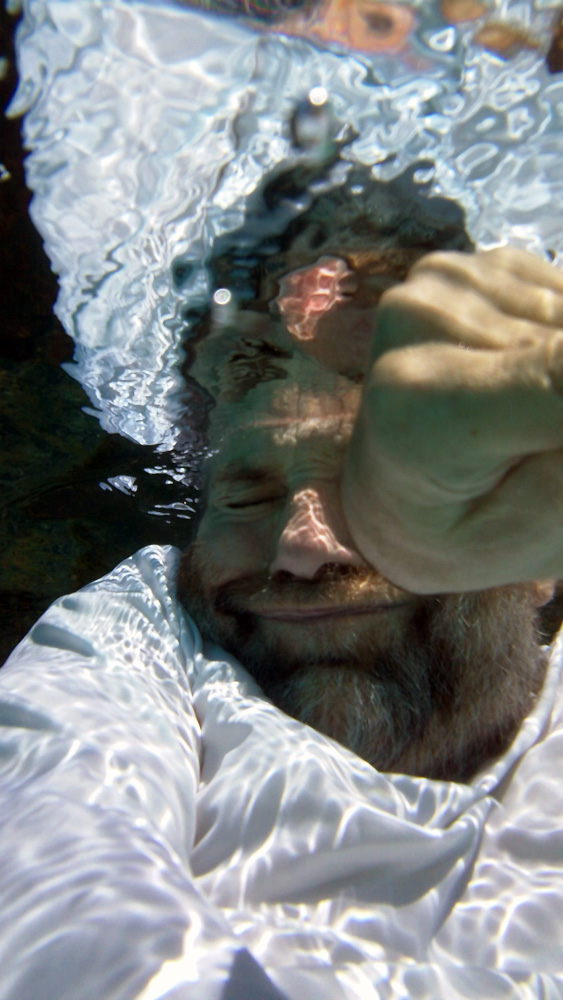 ARTISTS
Adrienne Adar, Sherrie Aradanas, Miguel Arzabe, AXIS Dance, Alexandra Bell, Michelle Blade, Todd Blair, Rebeca Bollinger, Alice Bonczkowski, Terri Bowden, Lisa Bufano, Shannon Bronson, Casey Byrnes, Amy Cranch of Anna Halprin's Advanced Performance Lab, James Davis, Veronica De Jesus, Gina Demerell, Chris Downey, Arianne Gelardin, Sonsheree Giles + Dwayne Scheuneman, Emilie Gossiaux, Casey Gray, Lauren Hartman, Desiree Holman, Jennifer Justice, Lynn Marie Kirby, Petra Kuppers + Olimpias, Dohee Lee, Cara Levine, Franco Magnani, Neil Marcus, Paulino Martin, Anna Mayer, Bill Morrison, Ali Naschke-Messing, Alison O'Daniel, Jacob Palmer, David Parsons, Carlos Perez, James Sterling Pitt, Carissa Potter, Rowland Ricketts, Tamra Seal, Katherine Sherwood, Cassie Thornton, Valerie Tribble, William Tyler, Monica Valentine, Merrit Wallace, Amber Jean Young

COLLABORATORS
David Bufano, Case for Making + Lindsay Stripling; Creative Growth Art Center; Disability Unity Festival; Alice Wong, Disability Visibility Project (a community partnership with StoryCorps); Susan Schwartzenberg, Senior Artist and Curator, Exploratorium; Dr. Chris Gilbert; John Conte MD, Steve Webber MM, and Phil Weinstein MD of The Jazz Doctors; San Francisco LGBT Community Center
CURATORS >

SUPPORT
Special thanks to George Wurtzel for his generous sponsorship of Emilie Gossiaux's events.

And the 65+ contributors of the Indigo Mind Indiegogo campaign:
Adam Levine, Adam Makowka, Alexa C Wood, Alison F Silber, Andrew E, Mayer, Ariel Kalinowski, Ashley M Peterson, Beverlee Bentley, Bruce F Webber, Carol Possin, Carolyn J Hott, Chioke Nassor, Christine Jacobs, Colleen Clines, Colleen, Tuite, Cory, Marcus, Daria Joseph, Dena Schechter, Derek K Lance, Douglas, Beube, Elaine B Feingold, Eliza Sweren-Becker, Elizabeth R Burrows, Ernest, Wertheim, Franklin H Dines, Frederick C Dolgin, George Wurtzel, Herbert Ziskend, Ilyse I Magy, Irene Amy Scheinbaum, Jacob Levine, Jamie Emerick, Jan G Levine, Jenna K Grayson, Jessica Elliot, Jody Fay, Julie Waxman, Katherine Rhoades, Kathryn Foley, Kyunghee Cho, Leah H Nichols, Lucia Clifford, Mae Stadler, Marlena Weinstein, Mel E Levine, Michele Willens, Nicholas A. Tobier, Noah Schechter, Paul R Spinrad, Peter C Aldrich, Phoebe Stubbs, Ranu Mukherjee Maurillo, Rebekah Modrak, Richard E Greenberg, Robert + Sally Gelardin, Sachiko Hirosue, Shari L, Paladino, Sharon B Howe, Sunshine W Yin, Susan Cooley, Susan D Webber, Susanne M. Karch, Tracy robinson, Yue Ting Siu
Production support from: Laura Cohen, Joti Dee, Jennifer Justice, Derek Lance, and Andrew Sundling
This exhibition is being mounted to honor the work of Dr. Sacks. Dr. Sacks had no direct role in the exhibition, itself.
Illustrations by Carissa Potter